3G GeoTechnica pages of 1994-1998
Dear visitor,

We can offer you some web archaeology - our web site a years ago. For a community dealing with slope stability and modelling of groundwater flow we have sad news - the main branch of the company is now accounting and tax advice.

Milý návštěvníku,

Dovolujeme si nabídnout trochu webové archeologie - naše stránky před řadou let. Pro komunitu zabývající se modelováním proudění podzemních vod a stabilitou svahů máme smutné zprávy - hlavním oborem společnosti je nyní účetnictví a daňové poradenství.


3G GeoTechnica Company Pages
Welcome !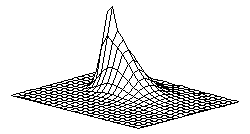 This site contains information about 3G GeoTechnica company and its software, especially about AQUIFEM-N interface package AQPack. You can download demos, manuals and sample files.
AQPack
AQPack is complete package for AQUIFEM-N pre and post processing. See our software pages for more information.
Our pages uses JavaScript 1.1 and Style sheets. We apologise to users of older browsers. Best viewed with Netscape from version 3.0 and IE from version 3.0 using 256 or more colors mode.



© 3G GeoTechnica s.r.o. info@geotechnica.com
Registered marks and trademarks possibly used on these pages are property of their respective holders.